Pudding - Ace Canine's 3rd sponsored Guide Dog puppy update.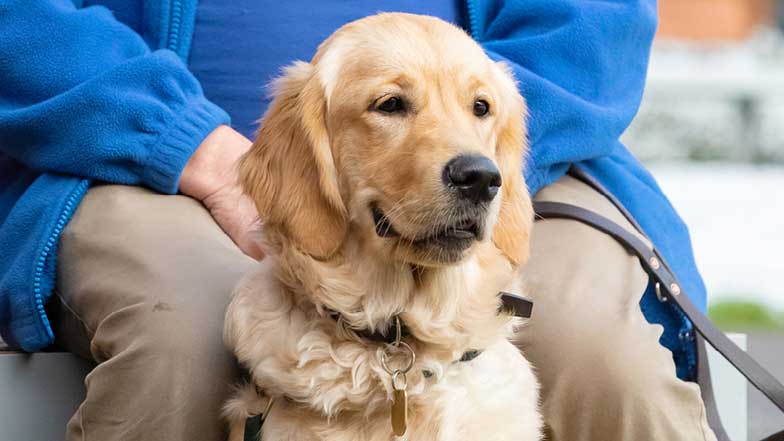 We were very happy to receive Pudding's news from Eddie her Guide Dog puppy raiser this week.
Pudding's confidence is growing
Hello, it's Eddie here, Pudding's Puppy Raiser. 

Pudding's confidence has grown over the past few months. She's much more comfortable in busy environments but will look if there's a sudden noise or large vehicle. She loves being out with my daughter's dog Arden – they just go crazy together!  
Being Pudding's Puppy Raiser
Puppy raising is so rewarding especially when you see the new partnerships. Every pup is different and needs personal attention. You work at their speed. From the first time we went out together, Pudding has been really good. Even after some time out from training outside of the home when she was in season, I've not seen any set back in her progress.  
A day in the life of Pudding
Generally Pudding will give me a nudge around 6.30am to say it's time to get up! When it's time for breakfast she sits and waits until she's told it's OK to eat. During the day, if we go shopping, she walks alongside the trolley; she's really good in shops. We then may do a street walk or go for a free run. In the evening she's really calm and will just lay down whilst we eat our dinner, normally by our feet! She likes to have some contact with us so she knows where we are and feels secure
.