Trainee Guide Dog Pudding - Update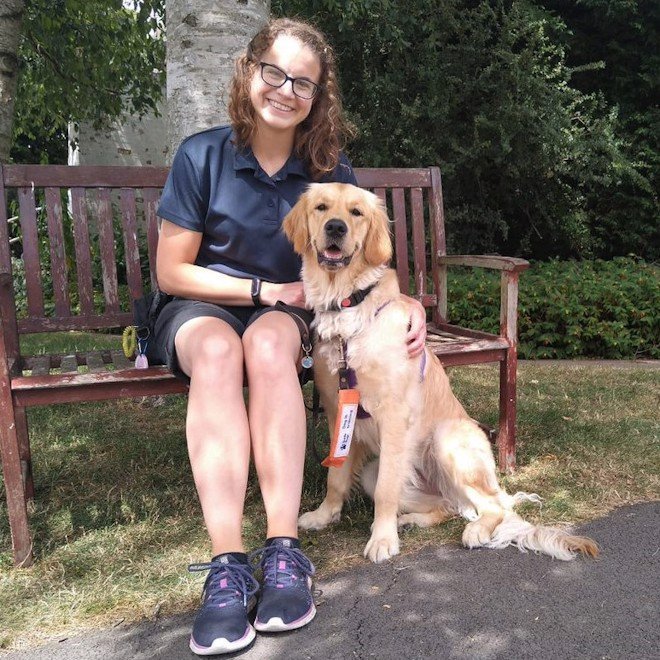 Pudding is the Guide Dog puppy we help sponsor, this is the latest update.
It's a proud moment for us as we announce that Pudding has arrived at Guide Dogs Training School! Volunteer Puppy Raiser, Eddie, has given Pudding the best start in her journey to becoming a life changer, and we are very grateful for his support and commitment. Guide Dog Trainer, Lauren, is currently helping Pudding to settle into the new environment and introducing her to the other pups in training. During Pudding's time at training school, she will learn all the essential skills to be successful in her future role. We're so proud of Pudding and excited to see how she gets on at training school.
Good luck on your next adventure Pudding.